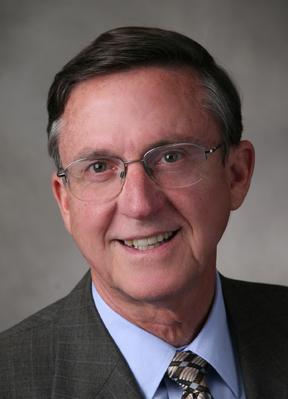 On September 11, 2014 East Lansing Rotarian, Dr. John Dunn passed away after a brief illness. In his obituary was included the following words from John:
"I have had time to reflect about my life, a member of a large loving family, with each addition bringing joy in his or her own way. I can smile as I hear: "remember grandpa's rule 'always be nice!'" Adding friends over the years just made my life more meaningful and joyful.
Yet my main memory is of Judy slipping her hand into mine some 51 years ago. She never let go. As a completely special and unique lady, and my true love, I was able to travel life well. I thanked her after, as I do now, for the care of our family, friends and especially me.
I enjoyed studying many things; especially medicine. Saying the phrase "May I help you?" was important to me. I tried to help family, friends, residents, staff, patients and especially Judy. I especially enjoyed teaching struggling second graders.
For my last lesson, I ask the reader, today, to take out a clean sheet of paper. Carefully print "Now!" on it. Please date and sign it. From time to time take it out and reflect about your note. If there is a "Now!" in your life please consider doing it. It's sad for me to know I must leave, especially to leave my love, Judy. I am going to "another home", with my LORD's support. I trust I will travel well. -John S. Dunn, M.D. "
The members of the East Lansing Rotary Club extend their deepest sympathy to the Dunn family.