JB Lewis, President of the Michigan Trapshooters Association
July 15 @ 12:00 pm

-

1:30 pm

$18.00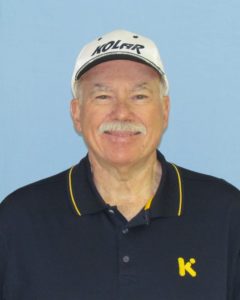 Come join us on Monday, July 15, as hear from JB Lewis, President of the Michigan Trapshooters Association.
Welcome to the Michigan Trapshooting Association. Located in Mason, Michigan in the heart of the beautiful Great Lakes State, the MTA home grounds are easily accessible on a major highway, with restaurants, motels, airports, stores, and a wide variety of cultural and recreational opportunities nearby. The MTA hosts 4 major trap shoots per year with a facility that includes 44 trap fields, over 150 campsites, and over 300 acres of gorgeous Michigan landscape. The MTA also hosts A.I.M., S.C.T.P., & High School events including State and Regional Competitions.
J.B. Lewis is president of the Michigan Trapshooting Association, one of the nation's largest facilities located in Mason Michigan comprising of 400 acres and 44 trap field ranges. The Association hosts high school events including state and regional competitions. His duties include shoot director, personnel supervisor, promotional committee and insurance coordinator.
Mr. Lewis has degrees in Mechanical and Nuclear Engineering. He began his career at General Electric and then on to Consumers Power as a chief engineer. After retiring from Consumers in 2012, he currently serves as chairperson of the Michigan Board of Boiler Rules. He has travelled extensively to thirty countries in connection with power plant equipment. Mr. Lewis is lecturer at MSU, U of M and Western Michigan on engineering topics and has published many technical papers as well.
All are welcome to attend the East Lansing Rotary Club Meeting. Meals are $18 for visiting Rotarians and Guests. If you need a special meal, please contact Rotary6360@gmail.com or 517-604-6360.