David Esposito, CEO of ONL Therapeutics
August 26 @ 12:00 pm

-

1:30 pm

$18.00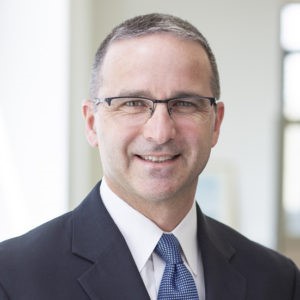 Come join us on Monday, August 26 as we hear from David Esposito, CEO of ONL Therapeutics.
ONL Therapeutics Inc. produces the product ONL 1204, which is intended to protect the vision of patients with retinal disease.  The story will be about the unmet need of patient's with retinal disease and a physician's frustration over being unable to answer the question from patients – "what else can we do?" ONL1204 offers a potential answer to this troubling question. Rotarians will receive an upfront view of the drug development process and status report of the quest to save the vision of potentially millions of individuals across the globe through the neuroprotection attributes of a small peptide named ONL 1204.   While the story has many chapters yet to come, it is rare to be able to hear directly about navigating from understanding the biology of a disease to preparation for clinical trials, and to know that this groundbreaking work is happening in Michigan.
David Esposito is the CEO of ONL Therapeutics. David is an experienced healthcare executive and US Army combat veteran. David began his healthcare career in "big pharma" with Merck & Co. Inc. and has spent the last decade building life science companies in Michigan. David will highlight the challenges and opportunities in the purposeful journey of bringing life-changing therapies to patients in need. www.onltherapeutics.com
All are welcome to attend the East Lansing Rotary Club Meeting. Meals are $18 for visiting Rotarians and Guests. If you need a special meal, please contact Rotary6360@gmail.com or 517-604-6360.