Casey Kandow- McLaren Greater Lansing
June 24, 2019 @ 12:00 pm

-

1:30 pm

$18.00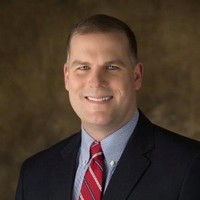 Come join us on Monday, June 24 as we hear from Casey Kandow, Chief Operating Officer at McLaren Greater Lansing.
Casey Kandow, MS, MBA chief operating officer at McLaren Greater Lansing (MGL). With responsibilities spanning McLaren Greater Lansing's essential support services and select clinical departments (i.e., imaging, pharmacy, laboratory, EVS, engineering, etc.), Kandow has demonstrated numerous successes in leading department heads in establishing standards of service that result in the efficient operation of the hospital campuses.
In his time at McLaren Greater Lansing Kandow has worked with the cardiology department and leadership on the expansion of our Electrophysiology (EP) Studies program that include more complex EP services and ablation procedures with the addition of Dr. Khalil Kanjwal. This project also involved the complete renovation/construction of a new state of the art EP Lab within the special studies department. Kandow also worked in conjunction with MSU Department of Neurology to open a Movement Disorders Clinic in the Neurodiagnostics department. This clinic provides comprehensive care to patients with Neurological movement disorders such as Parkinson's disease, tremor and genetic neurological disorders.
Prior to his current role, Kandow was the Corporate Director of Laboratory Operations for McLaren health care. Casey has a B.S. degree in Medical Technology from Michigan State University, a MS in Molecular Biotechnology from Wayne State University and an MBA from Oakland University. He is a Lean Six Sigma Black Belt and a member of the American College of health care Executives. Kandow also serves on Michigan health care Associations Special Council for Children's Health and is a proud member of the Lansing Rotary Club. He resides in Dewitt with his wife Lindsay and their three children.
All are welcome to attend the East Lansing Rotary Club Meeting. Meals are $18 for visiting Rotarians and Guests. If you need a special meal, please contact Rotary6360@gmail.com or 517-604-6360.